We Love Weddings!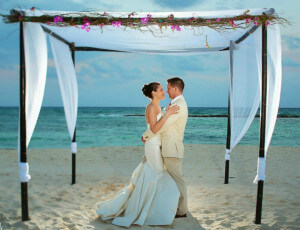 Weddings, we absolutely LOVE them! With years of professional experience Cabo Beach 
Weddings has built a company on recreating dreams.
Our passion is planning unique and memorable weddings that celebrate love and life!  We love introducing you to the best vendors, staying on top of all details, and reducing the stress that comes with wedding planning.
Cabo Beach Weddings was established in 2011 by Christina Redahl as the sole wedding planner. Over the years CBW has grown into a team of wedding planners and has partnered with some of Cabo's top vendors. You can rest assured knowing that your CBW planner has a whole support system behind her.
CBW offers a variety of coordination services to fit your wedding vision. With options from simple wedding packages for small groups, day of coordination, and the full-service wedding coordination options; we are here to help. Weddings are our passion!
Having the right team in place is important on your special day, those who share your vision and can handle the overwhelming details will ensure your wedding is remembered for the right reasons. Let's partner together to create a wedding you and your guests will love!
Get Started
4 Reasons Why to Have a
Cabo San Lucas Wedding
Unbelievable Venues
Imagine your toes in the warm sand with crashing waves in the background, a 5 star private luxury villa, standing on the cliff side overlooking the turquoise waters of the Sea of Cortez, a romantic Spanish style chapel, or an enchanted hacienda.
A Reception to Remember
Whether your envisioning a simple dinner after the ceremony, a dance floor on the beach under the stars, a celebration on a private terrace with an unforgettable view of the arch, or a lavished reception in a ballroom, have the reception you have been dreaming of.
A WeddingMoon
Have your cake and eat it too! Your honeymoon travel begins once you hop on that plane. Combine your wedding and your honeymoon, as Cabo has many romantic excursions that will leave you with unforgettable memories.
Virtually stress-free planning
Planning your wedding with one of our Certified Master Coordinators helps eliminate stress from the wedding planning equation. Your wedding planning process will be simpler and faster to plan than a traditional wedding and reception.
Experience the Difference
Cabo Beach Weddings handles all details to perfection! We are a full service wedding design and coordination company located in Cabo San Lucas. Our certified destination wedding specialists will help you with every detail of your destination wedding. Let us help you plan your perfect dream wedding! Contact
Cabo Beach Weddings
today and lets get started on your happily ever after.
Why Couples Love Us!
Our Philosophy
"Your wedding day is a celebration of your love story, and Cabo Beach Weddings is here help you bring your vision to reality by minimizing the stresses of wedding planning. We strive to match you with vendors that will exceed your expectations while working within your budget so you can feel confident during the planning process" "
Which is why it is so important to have the right team for the day of your wedding — one that shares your vision, can handle the overwhelming details and knows how to put the "awe" in awesome.
more info
Show us some LOVE!
Be Sure to LIKE and FOLLOW US Here: