There are many reasons couples choose to host their weddings in Cabo San Lucas
As a resort city, this luxurious paradise has a lot to offer people who are in love, looking for a getaway or need a rich nightlife. Many couples who choose to plan a Cabo Beach Wedding simply because it offers everything, they could imagine in a dream wedding.
Here are some things you can look forward to if you choose a beach wedding.
A beach wedding in Cabo can bring much the imagination when planning the look and feel. Some couples love the simplicity of Beach Weddings as the natural setting of the sand and the surf for their backdrop is really all they ever imagined. From two people to over hundred a Cabo Beach Wedding can set the stage for your unforgettable sunset wedding moments. So, let nature pick up the décor tab for your special day!
Another benefit from planning a beach wedding in Cabo that many may not often realize, is the sound of the ocean is a natural calming agent. Based on the statistics, most couples will really need some stress relief by the time they get to the altar to exchange vows. Once their toes feel the sand, inhale the ocean fresh ocean air, and hear the waves; all their stress will no longer be running through their mind.
Once of the best things about planning a Cabo Beach Wedding is the weather that Cabo has to offer. You can expect for almost perfect weather from October till July. Come August and September Cabo tends to become humidity and sometimes we even get tropical storms through these months.
Most of the beaches in Cabo to plan a wedding are in the San Lucas area and only some are private. Most of the resorts have direct beach access and are private. If the beach you are considering is attached to a resort you can expect to pay top dollar for your beach location. Beaches that are not part of a resort and are private are the best option to plan an affordable Cabo beach Wedding.
The 3 top spots to host a Cabo Beach Wedding
For the couples who love dramatic sunsets and gigantic waves crashing, we give you Pedregal Beach. Pedregal Beach is located inside a private housing community, making it private from vendors walking up and down the beaches. Pedregal beach is one of the largest private beaches in Cabo. Being that it is situated on the Pacific side, the sunsets tend to last longer.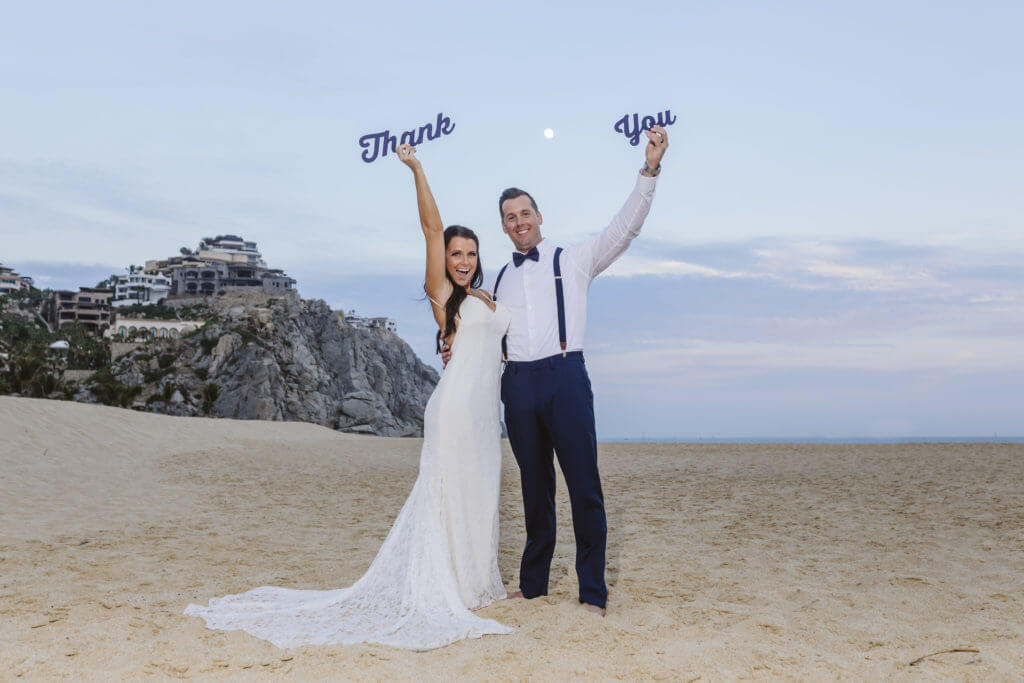 Cabo Bello is another private beach used to plan small weddings. Cabo Bello is located inside a private housing community on the Sea of Cortez side. What makes this beach such an unforgettable Cabo Beach Wedding location are the spectacle photos your photographer will capture. From Cabo Bello Beach most couples can get the icon Land's End and the el Arco in their photo backdrop. The beach is small and has many rocks near the shore break. The waves crashing against the rocks create a natural and unique wedding alter. This is great for those who wish not to spend on any alter décor.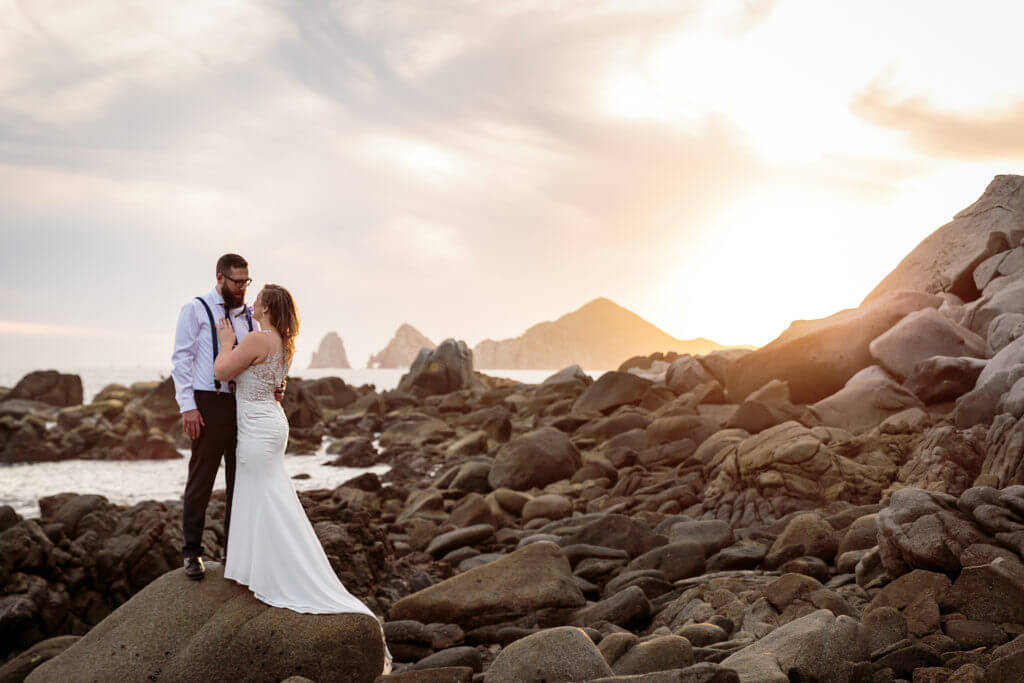 Last, but not to say the least is Lover's Beach! Lover's beach is located at Land's End right around the corner from el Arco. Lover's Beach accessible by water taxi only so do expect to get wet when unloading the boat. Due to the beach limited access most weddings on this beach are small and have no alter décor. Lover's beach is perfect for an early morning wedding or a secret proposal. This Cabo beach is not private and tends to get crowded as the day goes on with tourist. If you are the first water taxi out by 9am to Lover's Beach; you will surely have the beach to yourself.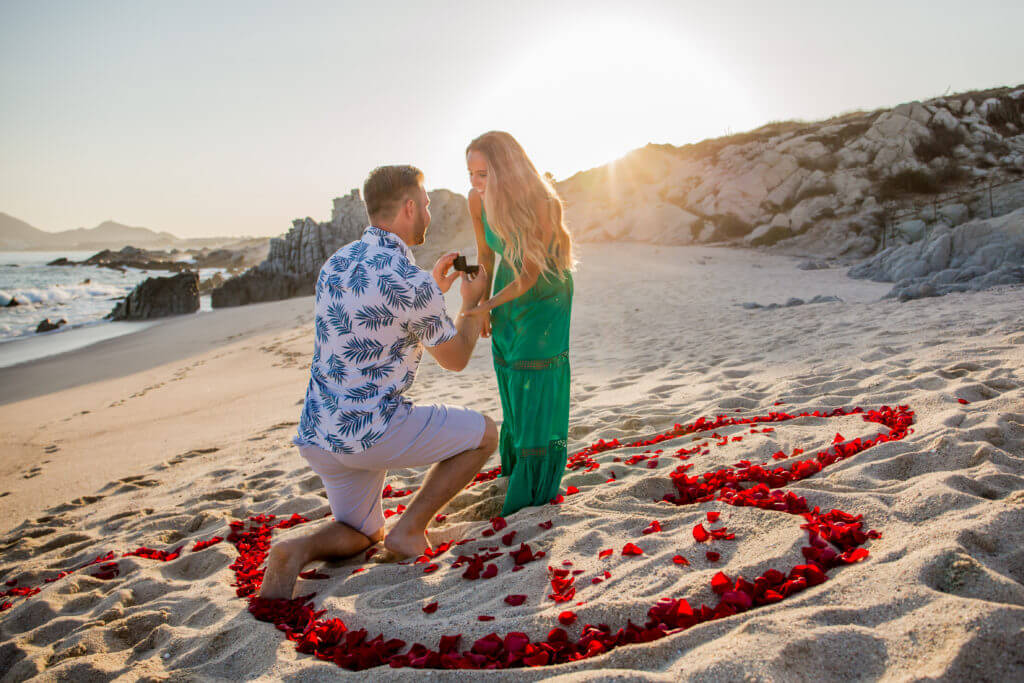 Planning Tips for a Cabo Beach Wedding
Couples who are considering on planning a Cabo beach wedding; not attached to a resort will need to hire a Cabo wedding planner. Be sure to choose a coordinator who knows which beaches can be used for a private event. Your coordinator should know which beach needs a permit from the city or from a private housing community. The last thing you want is a fine and asked to leave the beach in the middle of your ceremony.  Permits for the city can range from $45-$85 depending on the city beach. Permits from a private housing community can range from $100-$500 depending on the county and the group size.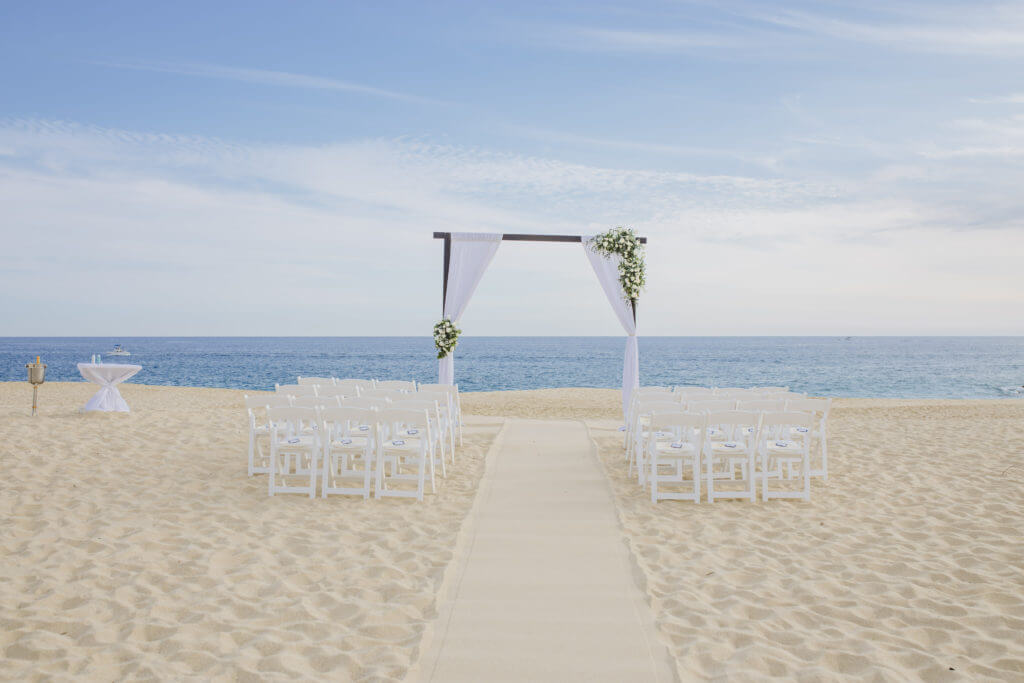 If your wedding planner is experienced in planning a Cabo beach wedding, they will know the details for booking the beaches. Ask your planner for photos of their past beach weddings. They should be able to provide you with many photos of their past weddings and different beach setups they have done. They should also have a good team of vendors that know where to setup on the beach and when to be off the beach. All the private Cabo beaches have rules that are enforced!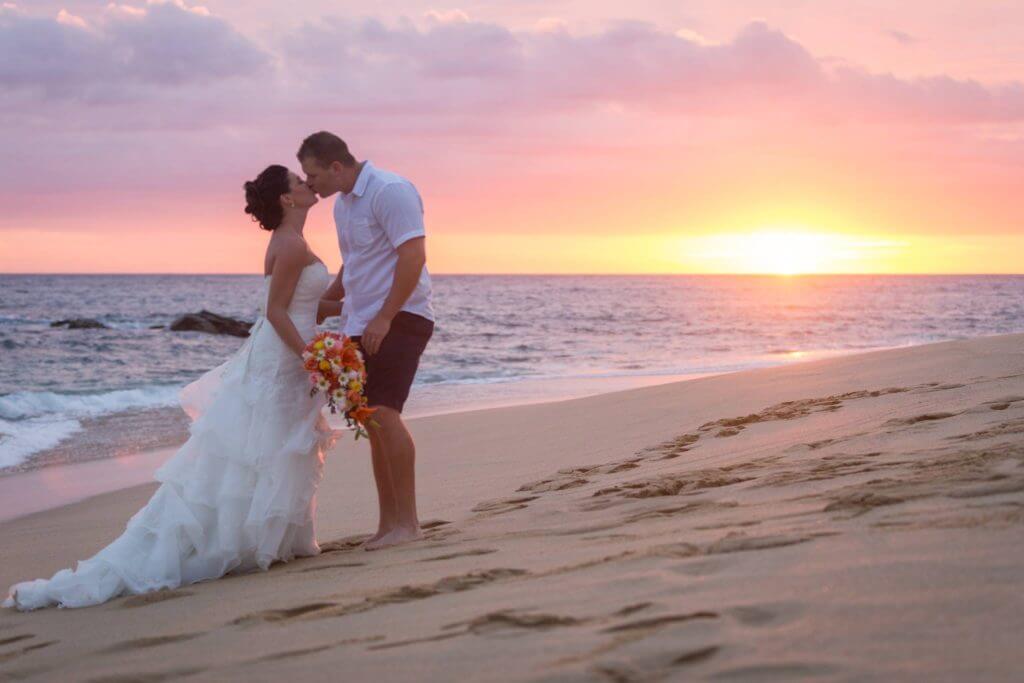 The Ceremony Time is Crucial
Timing is everything when it comes to planning a Cabo Beach Wedding! Your planner should know the best time for your ceremony. Some beaches are located on the Pacific side and others on the Sea of Cortez side. This make a huge difference as to what time your ceremony should begin! The last thing you would want is to run out of sunlight for your sunset photos. Or even worse, to have the sun-line cutting you right at the altar area as you say you vows. An experience Cabo beach wedding planner will know all these details and will give you the perfect ceremony time.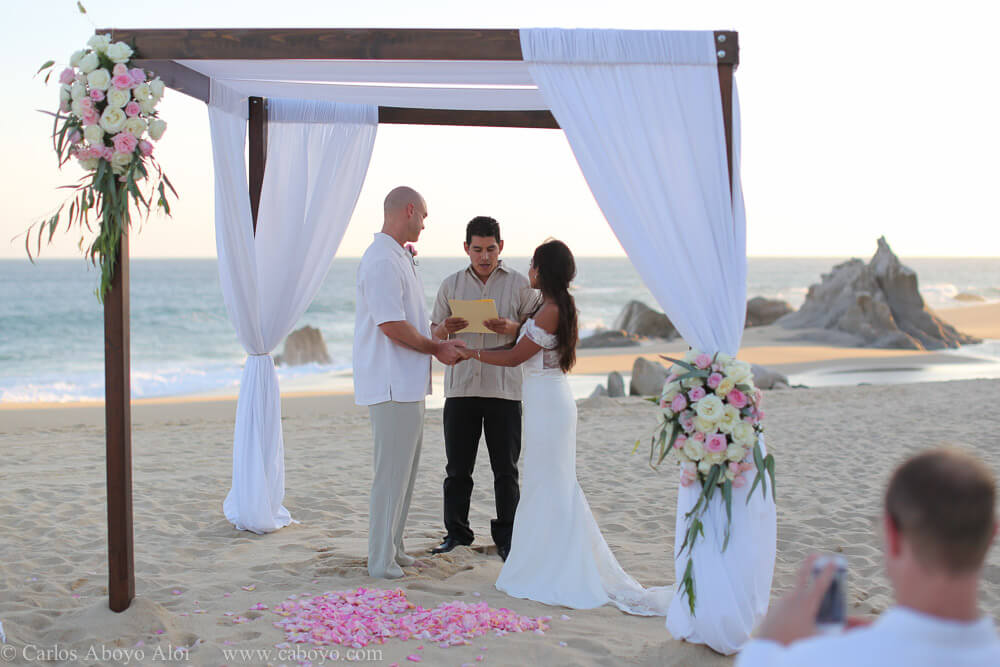 Planning a Cabo Beach Wedding give couples an affordable, natural setting to mark the beginning of their lives together. For years to come, they will remember the ease of standing beneath an arch and making promises to one another. Their photos will tell a story of bliss on the beach for that moment in time. A beach wedding is not for everyone. Every Cabo beach wedding we have planned has left our couples and their guests in absolute awe. Let us help you plan your Cabo Beach Wedding today!