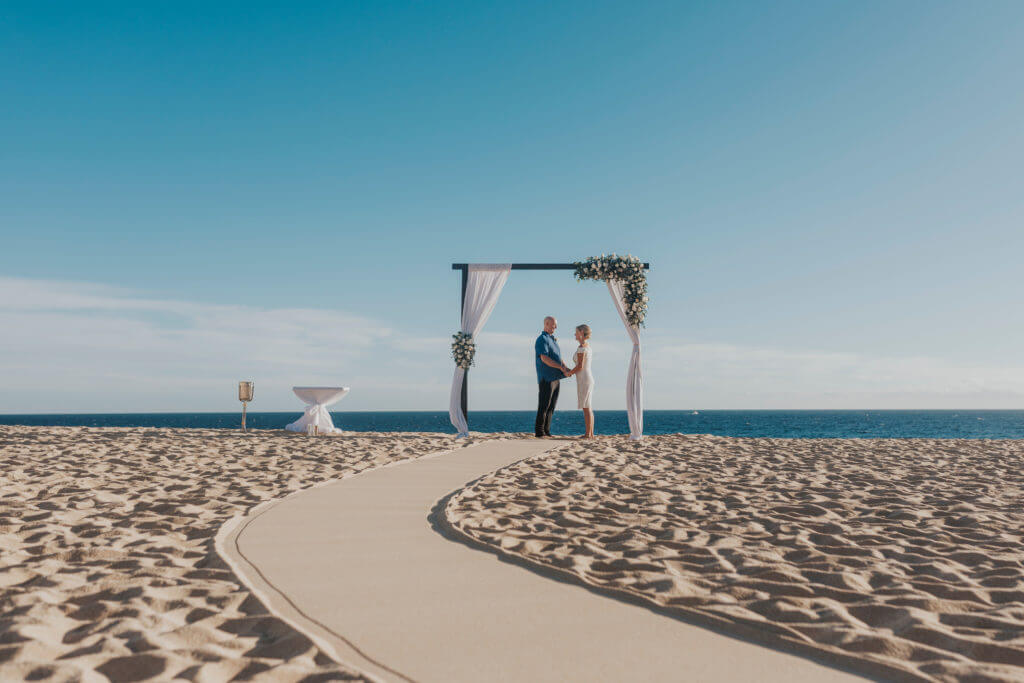 Planning a Small Wedding in Cabo
Many couples dream of planning a small beach wedding in Cabo on private beach. The idea of stunning views combined with sun and surf can conjure up images of the perfect wedding in a tropical oasis. A beach setting that can certainly create an alluring backdrop for your wedding. If booking one of the spectacular Cabo beach weddings has you wishing you could spend a few days in paradise with the most important people in your life, but you're worried about the cost, you're likely in for a very pleasant surprise.
When you are planning a traditional wedding, you will likely find yourself overwhelmed with a guest list that seems to expand beyond reason. Of course, there are your friends and family members that will be invited. Yet, many couples also discover that close family friends of their parents, as well as neighbors, coworkers, and distant relations will also make their way onto that growing guest list. The large guest list will skyrocketing your overall cost of the wedding. Not to mention the traditional wedding venues back home are much higher in cast compared to the venues in Cabo.
Fortunately, when you choose a destination wedding in Cabo, you'll not only have a beautiful location for your special day. a wedding in Cabo will allow you to invite only the people who are the closest to you, making it a budget-friendly option. With a smaller and more intimate guest list, you will be able to save money for your honeymoon! You will also discover that the price per person at the venues in Cabo are considerably less than what you find back home.
Additionally, planning a small beach wedding in Cabo can be as simple or as luxurious as you wish. However, many of the expenses that you might have in a traditional wedding will generally not be necessary for a beach wedding. For example, many couples find that there is no need for elaborate decorations when they have a beautiful ocean backdrop. Your photos will be stunning!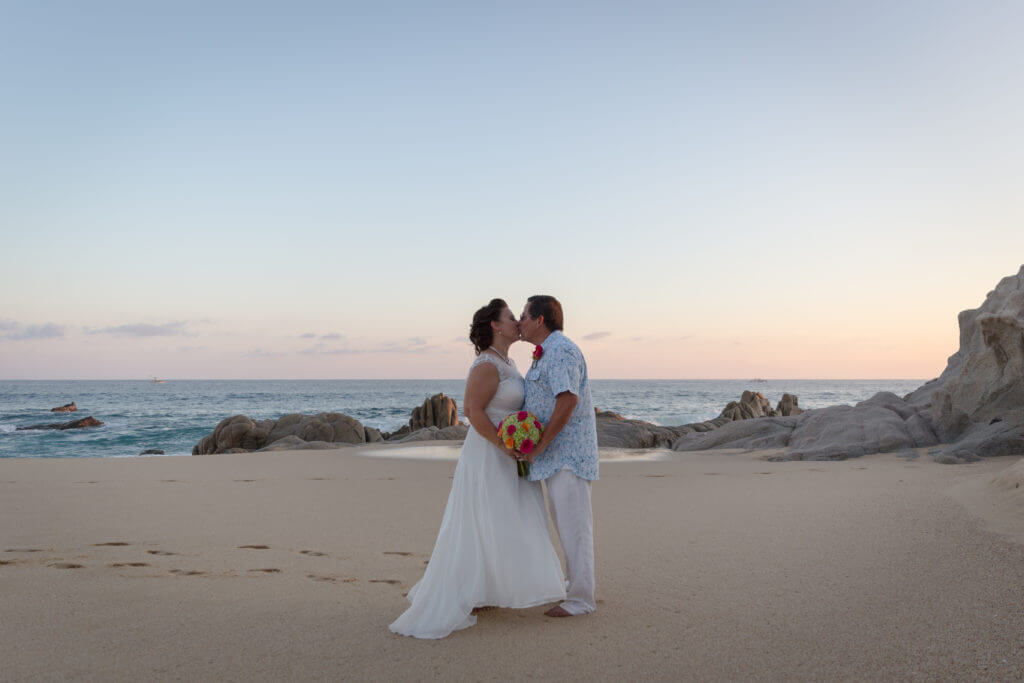 When planning a you special day with Cabo Beach Weddings you will also have plenty of flexibility when it comes to the specific details. This will help ensure that you'll be able to create the wedding of your dreams while sticking to your budget. Cabo Beach Weddings offers wedding packages that you can customize to meet your specific needs. You can choose a package that includes everything from a simple bouquet, wedding planner, officiant and photographer. Other options can include a champagne toast, live music, and much more. When your dream is a beautiful destination wedding in Cabo, Cabo Beach Weddings has just what you need.